I haven't been here since they started to cut down the mature silver birch about four years ago. the idea is to try to keep it as a heath habitat with a lot of heather and far fewer trees.
there are a few dartmoor ponies grazing it, but that is not enough to keep the trees off. there is no economic need for commons now, so the land is reverting to the natural habitat. I'm not sure that it's viable to keep cutting, uprooting, taking topsoil off, and even poisoning, to keep the trees away for natterjack toads and other heathland fauna.
silver birch are beautiful trees.
anyway, it's done now, and doesn't look so bad, even if a bit bleak and "blasted heath" in places.
it's very odd to be crunching over almost bare flint shards in places.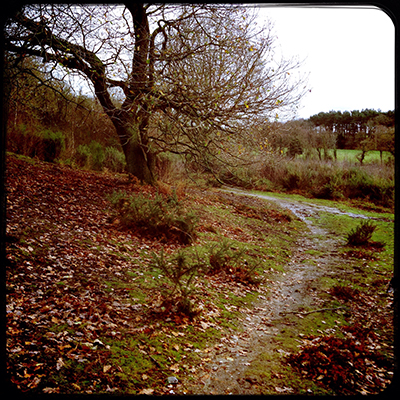 some parts are still pretty
and there are a few little woods left.
I wonder how much difference it has made to other fauna
the ponies leave their hoofprints
there's still quite a lot of shelter for them amongst the gorse clumps
and they are hard to see. but I liked it better when it was more like this Angela Harding print
which is her advent calendar – a secret treat this December.
a few images from the workshop to end the year
mark-making into wet clay
always a joy
more to come soon.