when the weather is hot the only way to get a comfortable walk in is to go out before six am.
everything is very special on a summer morning
the low sun catches all the filigree patterns
also there are a lot of critters about, including Miss T, and she gets tempted. here she is breeching in the barley.
soaking wet and mad looking.
we cross the A148 and walk through Sharrington and Gunthorpe
special things can be found – pigeon
tawny owl, also rook and blackbird, but I got two tawny owl feathers this week.
some mornings there have been puddles, after thundery nights
and blue skies above wet lanes
some mornings heavy dew after clear nights
and lots of shadow to keep one cool
secret gardens, found when miss T has chased a bunny into them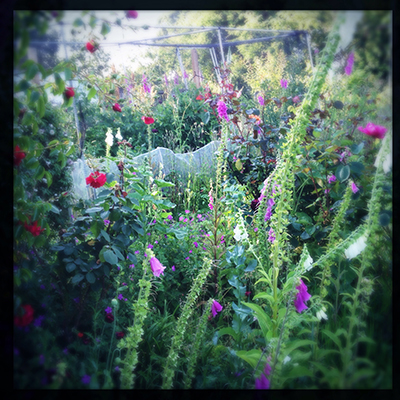 the churchyard, full of flowers wild and tame
with archways to inspire shapes
but the workshop gets up to thirty degrees and more, so I kept out of it until this week,
when the temperatures have gone back down to a civilised maximum twenty.
I unpacked last week's firing, but I won't glaze until I have another bisc firing done.
meanwhile there's dyeing to do as well
and evening walks
when the light catches everything in a warm glow
and the sky changes every second
and indoors the jasmine in the vase starts to put out its perfume