part of the reason I couldn't blog the firing last week, was that we photographed the knit collection on Saturday. Sid was up from London, briefly, as usual, and, as usual for the February shoot, it was a lovely sunny, but very cold morning. we used my neighbours' old forge, which has just had the builders in preparatory to turning it into a kitchen/living room, so there is bare render and plaster, new roof-lights, and cables hanging out of walls which are rough limewashed cobble anyway. an interesting rustic and raw dynamic. lots of light, a lot of sunlight, which had to be avoided, but I am quite pleased with some of the photos. this is my favourite.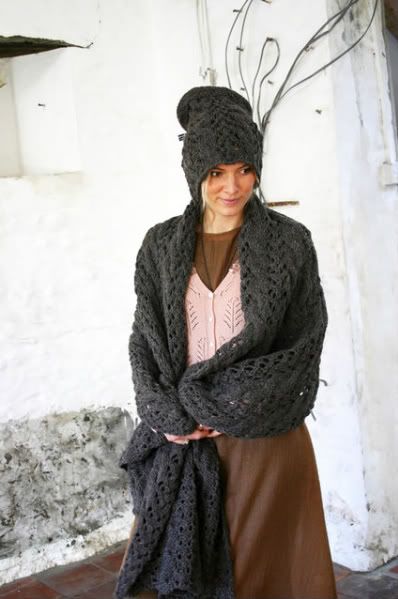 the cables look like some mad sculptural addition to the hat and the whole composition makes an off-balance swirl. we turned the hat inside out to make it do this and you can actually see the label, unfortunately.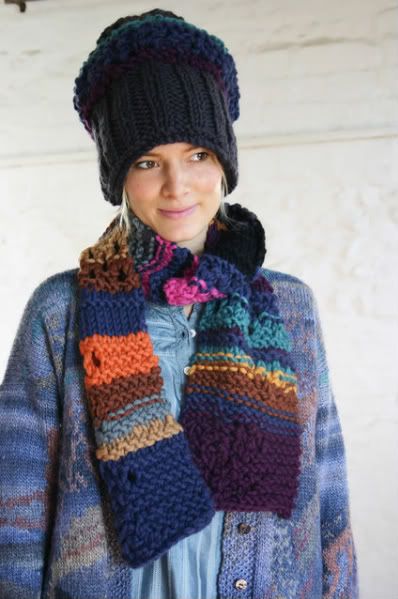 here is another mad big hat. I wanted my hats to be bigger than last season. this yarn is even called Big Wool. its very light and is knitted on almost the biggest size needle you can buy, 15mm. I think Sid looks charming in this.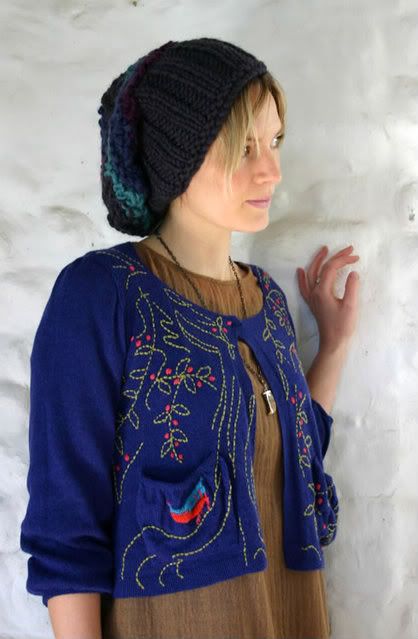 this is the same hat, just worn differently. the cardigan has the olive tree embroidery design I did from drawings done in Extremadura, with birds and olives on the branches. designing the collection away from home really paid off I think, I had plenty of time and no distractions. I don't think I could have done as much in as short a time at home.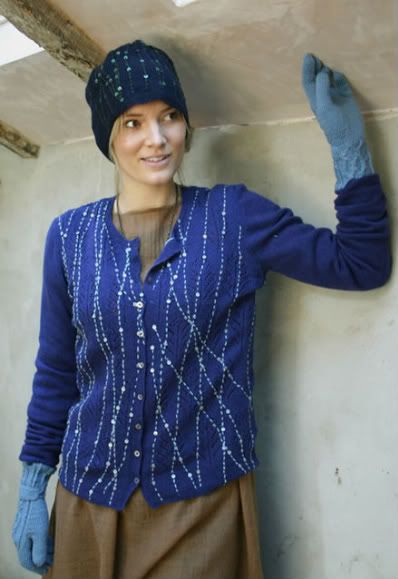 this is the moonlit night embroidery with sequins, over a traditional shetland lace stitch of trees. so it is the rays of the full moon shining down over my olive grove! well, that's how I think of it, anyway. it is on the hat too.
this one is frosty morning embroidery with sequins over another traditional shetland lace stitch, called pearie flea . and yes, you can guess the inspiration. this collection has the month I spent in Extremadura as a major preoccupation, obviously.
this one is called sprinkle. a sprinkle of sequins over the shoulders of a cardigan in either one of the lace patterns. simple and pretty. you can see the other sixty six photos here